Moisture Lock Nourishment Hair Serum with Argan Oil Extract
Olivia

Why settle for less when you have the power to get what you want?

 

There's a lot that can be said about a beauty brand. But in the present day and age, with the steady rise of the conscious consumer, nothing but actions will prove to be consequential. And that's what Olivia has been focusing on for over 2 decades.

 

We believe that a brand's true and genuine foundations lie in the principles it was brought to life on. For Olivia, ours is deeply rooted in nature and its bounty while we keep our eyes on the ever-expanding horizon of scientific and technological advancements in beauty. This foundation has evolved into a
permeative belief system that has guided us in the past and keeps steering us forward as we feed our curiosity about customer demands, market trends, and the
love of everything beautiful.

Now, we want to introduce ourselves for you to know us a bit better.
SKU:
Olivia-Hair-Serum-45ml
Olivia Moisture Lock Hair Serum is enriched with the goodness of Argan Oil Extract and Vitamin E. This hair serum locks in moisture and adds shine, while also nourishing and rejuvenating hair. It also protects your hair from the effects of the sun, heat, sweat, and pollution.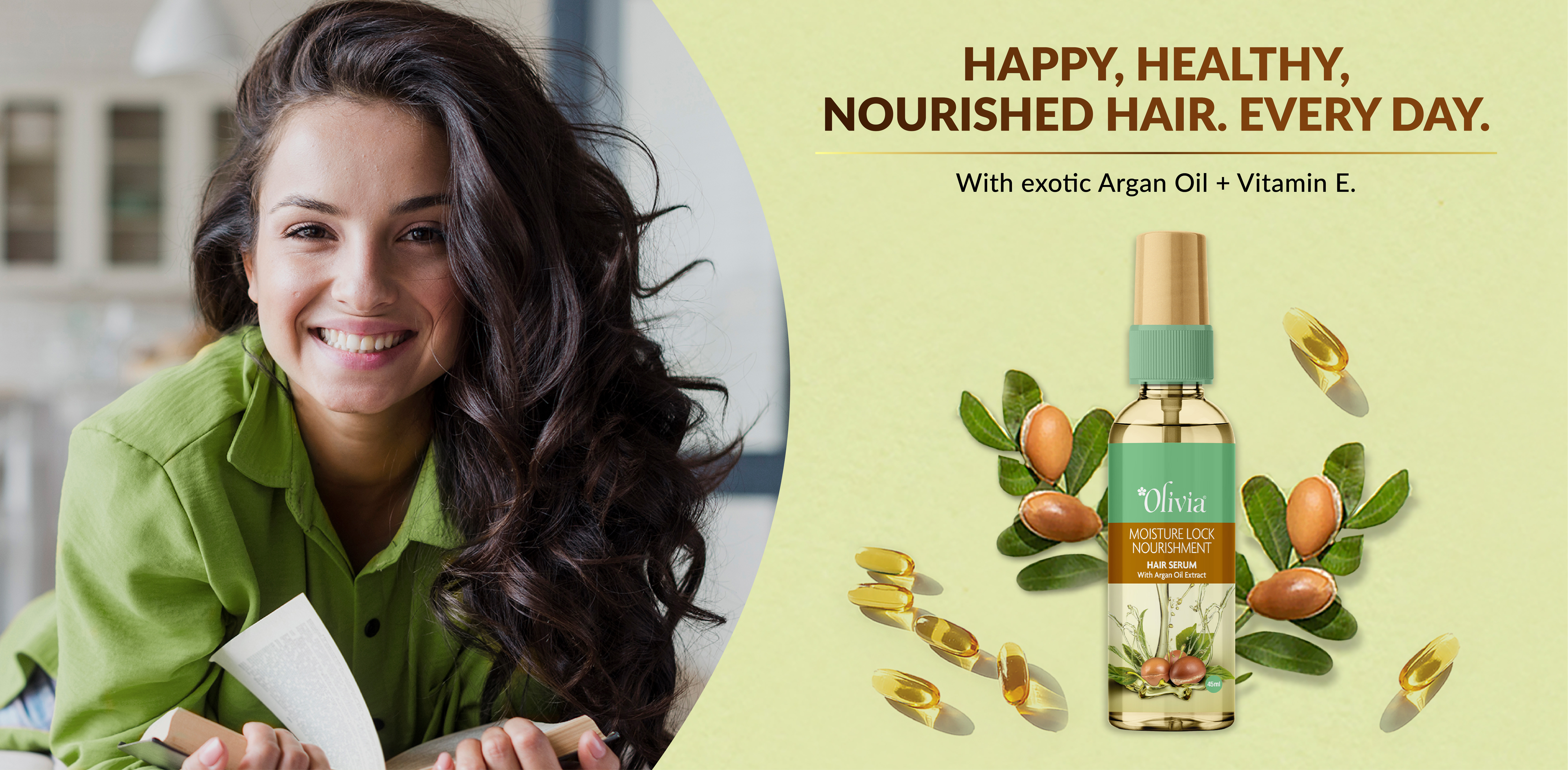 Insurance for your locks!
Say goodbye to dry and frizzy hair with Olivia moisture lock hair serum. Infused with the goodness of Argan Oil, Vitamin E and Olive Oil, it protects, nourishes and rejuvenates your hair. It also helps to protect hair from the damage caused by pollution. This lightweight and non-sticky formula gives you frizz-free, smooth and glossy hair that suits every occasion!
Never fear for your hair again: Protects hair from sun, heat, sweat, and dust
Protects you from dry hair: Moisturises your hair
Say goodbye to tangled hair: Gives you tangle-free, smooth and shiny hair

Smooth, shiny goodness!
Olivia moisture lock hair serum is infused with the goodness of ArganOil, Olive Oil and Vitamin E. It protects hair from damage caused by dust, sweat and pollution. It gives your hair a tangle-free, smooth and shiny look.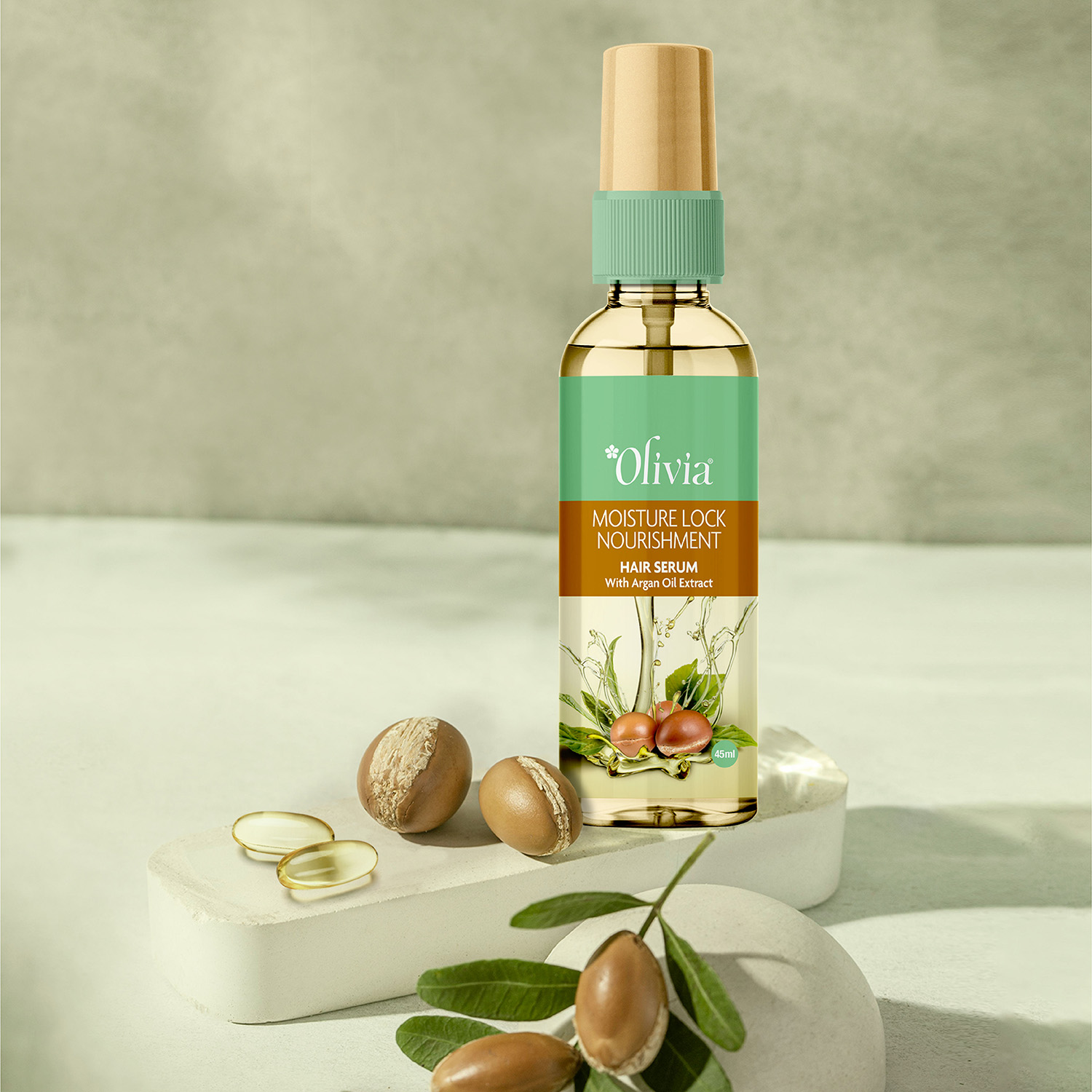 Best Serum for Hairs
This serum has amazing fragrance of Argan Oil. It gives smooth & shiny look. feeling fresh after applying this.
Great smell & good shine
The fragrance has made me a big fan of this product. It should definitely be available in a bigger bottle.