Moisture Rich Aloe Vera Gel with Aloe Vera Extracts
Olivia

Why settle for less when you have the power to get what you want?

 

There's a lot that can be said about a beauty brand. But in the present day and age, with the steady rise of the conscious consumer, nothing but actions will prove to be consequential. And that's what Olivia has been focusing on for over 2 decades.

 

We believe that a brand's true and genuine foundations lie in the principles it was brought to life on. For Olivia, ours is deeply rooted in nature and its bounty while we keep our eyes on the ever-expanding horizon of scientific and technological advancements in beauty. This foundation has evolved into a
permeative belief system that has guided us in the past and keeps steering us forward as we feed our curiosity about customer demands, market trends, and the
love of everything beautiful.

Now, we want to introduce ourselves for you to know us a bit better.
SKU:
Olivia-AloeGel-Moist-60ml
Gift your skin the superpower of Aloe Vera extracts with the Olivia Aloe Vera gel. Apply before you go to sleep or after you wake up and get soft supple skin within days.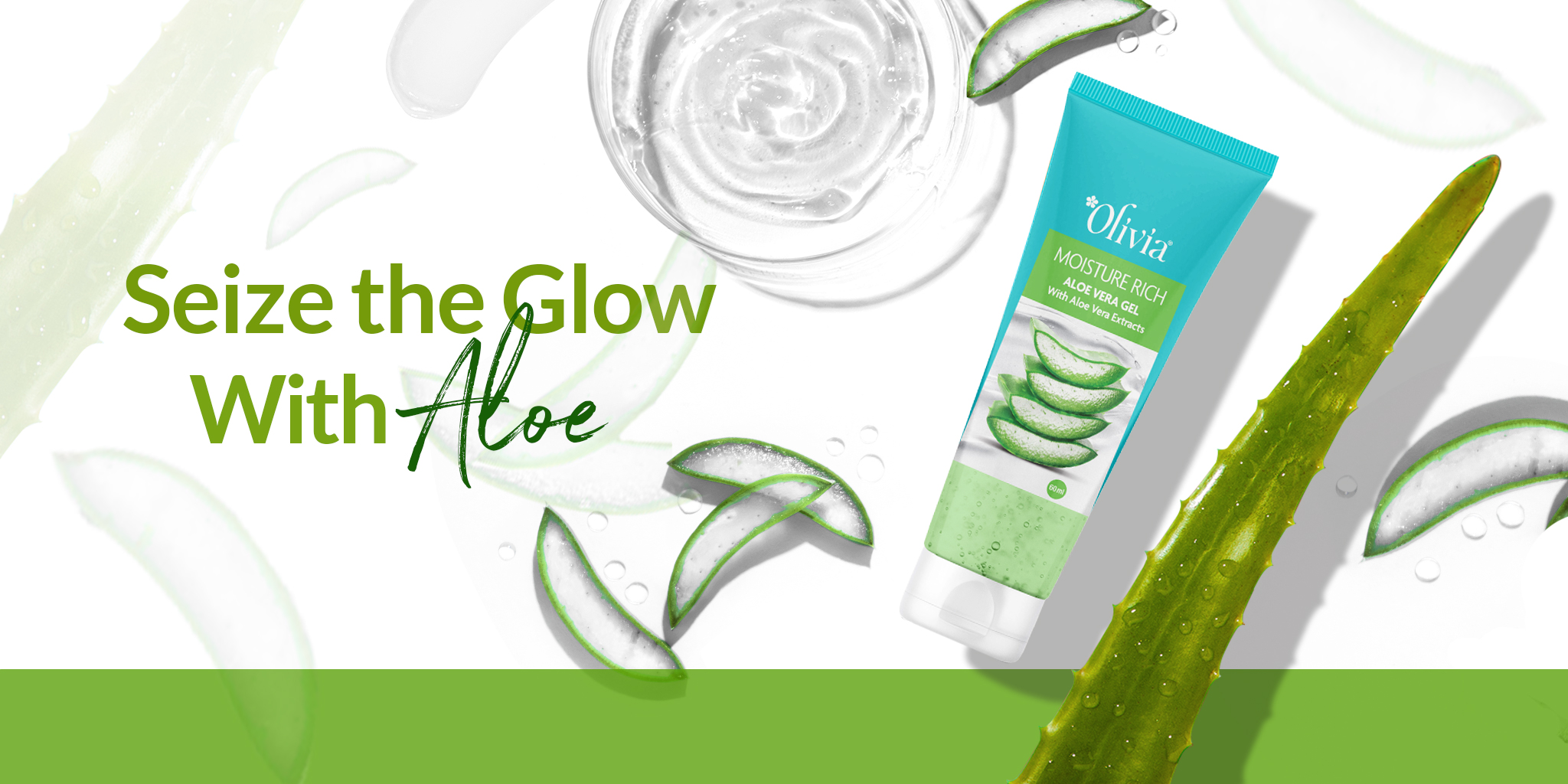 Aloe it up!
Age is just a number with Olivia Aloe Vera Gel, a soothing skincare formula enriched with Aloe Vera extracts. It improves skin elasticity. Slather this gel on your skin to keep it youthful, hydrated and healthy. The wonderful combination of soothing sensation and relaxing fragrance of this gel will surely make your day. So, add this all-round beauty enhancer to your daily skincare regimen to slay every look! 
| | | |
| --- | --- | --- |
| Ideal for Mature & Sensitive Skin | Relieves Sunburn |   Soothes Skin Irritation |
| The Aloe Vera extracts help keep the skin glowing, fresh and is a perfect remedy for mature and sensitive skin problems | Acts as protector to fight harsh sun rays and protects the skin from sunburns, darkening of skin and skin dehydration | Designed to keep skin calm and fresh which helps reduce acne and inflammation on skin |

Goodness of Aloe!
Olivia Aloe Vera Gel comprises the goodness of fresh and succulent Aloe Vera extracts. It hydrates, soothes and nourishes the skin. Aloe Vera gel also helps in relieving cuts and burns.